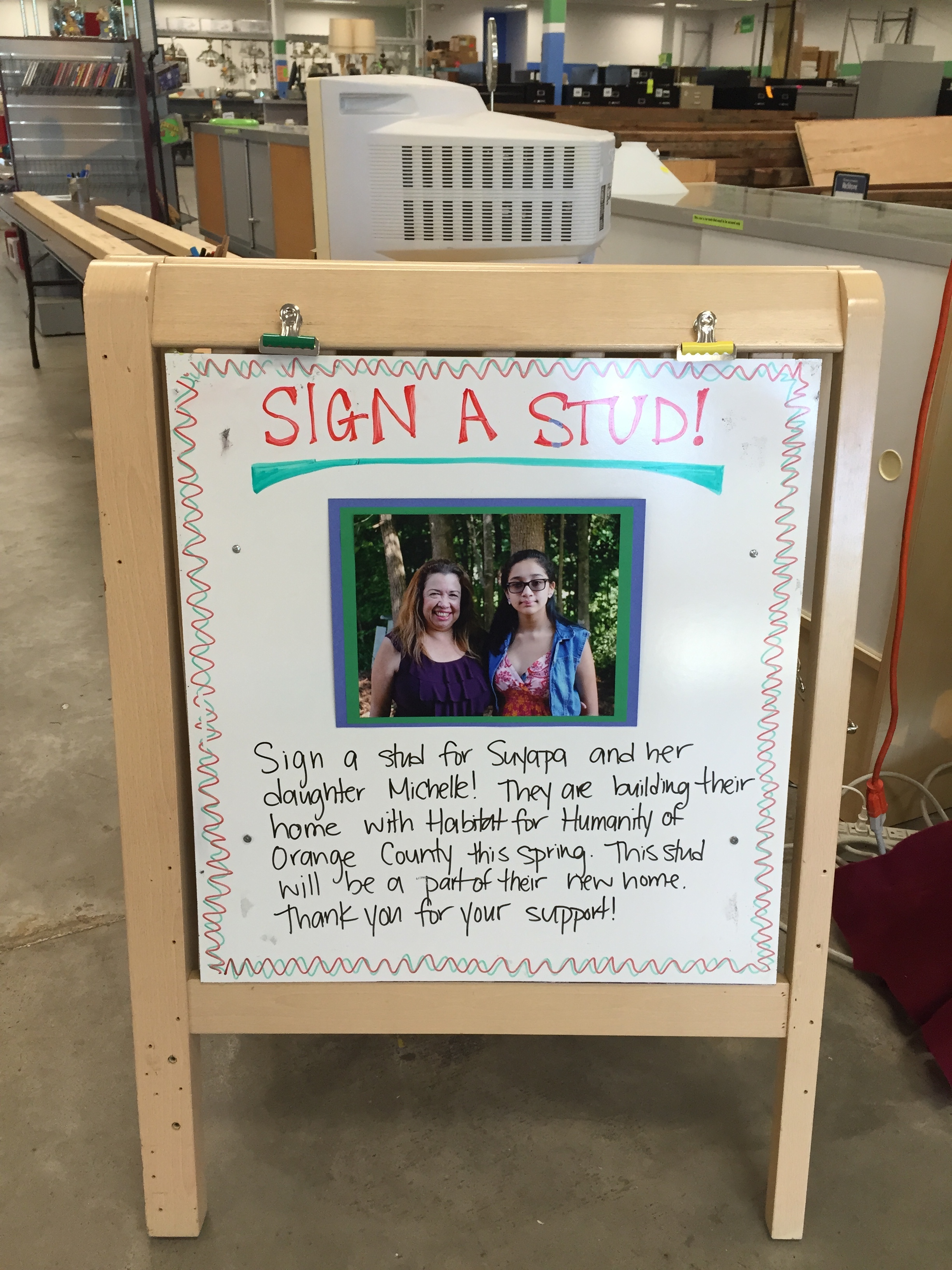 Suyapa Mejia was born and raised in Honduras. She has been working at Cooperative Extension for 12 years where she teaches cooking classes and nutrition classes for low-income families. She has two daughters and two granddaughters. Her oldest daughter lives in Hillsborough but has had health problems throughout her life. She has had three surgeries on a tumor on her back, and Suyapa often has to take care of her.
Supaya's 12-year-old daughter Michelle will live with her in her new home. Michelle is in seventh grade at Turrentine Middle School in Burlington. Her favorite subjects are math and science and she wants to be a doctor when she grows up. For fun, she likes learning about fashion and going shopping. Her mom promised her that when they move into their new house, they can get a puppy.
Suyapa had to move to Burlington because the rent in Orange County was too expensive. She is currently living in an apartment with no air conditioning where her landlord won't make repairs. The complex is not safe; a few years ago someone was murdered in the parking lot.
Suyapa knows that owning a Habitat house will mean a better future for her daughter. She knows it is a good neighborhood, and owning a home is her dream.